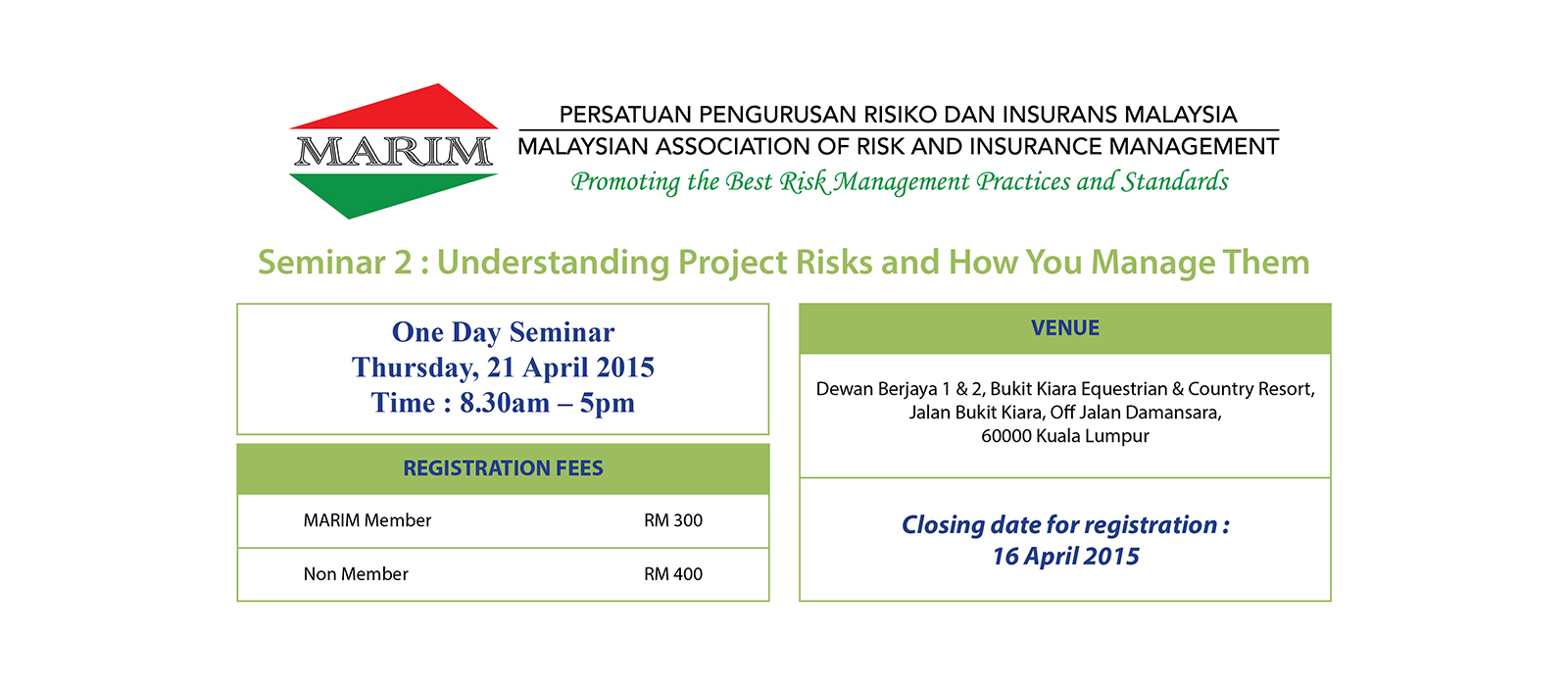 INTRODUCTION
This session will discuss about project management and risks associated with project. It will emphasize the essentials of managing project risk and how project risk management will benefit your organisation. Throughout the seminar, you will be able to learn many aspects of project risk management which aimed to give you new insights and perspective that will change the way you view project risk.
TOPICS COVERED
What is project management?
The essential of project risk management
The core of project management
Risk in project
ISO 31000
Why organisations need to manage project risks?
How to manage project risks?
The Project Cycle
Project Management Body of Knowledge (PMBOK)
The need for estimating
Financing a project from Bankers perspective
WHO SHOULD ATTEND?
Project Managers
Project Engineers
Researchers in Project Management
Risk Management Officers
Finance Executives
PROGRAMME
0830 – 0900
Registration & Breakfast
0900 – 1000
Project Management: Tools, Techniques and Practices
1000 – 1030
Networking Coffee Break
1030 – 1130
Project Risk: Project Cycle, and Estimating Time and Cost
1130 – 1230
Risk Mitigation Strategies in Mega Project Financing
1230 – 1430
Networking Lunch
1430 – 1530
Risk and Responsibility: The Problems of Many Hands
1530 – 1630
Environmental Aspects of Project
1630 – 1700
Networking Tea Break
1700
End of Seminar